Danish House is in Unicard Network!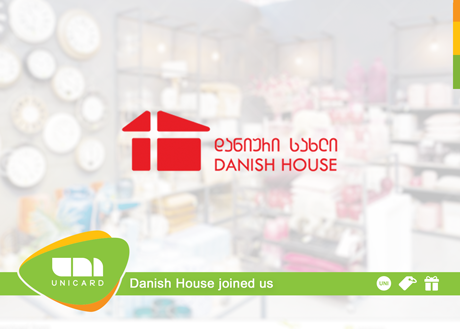 The family store "Danish House" joined us. You can buy everything for your home in "Danish House" , collect Unicard points and wait for New Year's offers.
Nowadays, 7 branches of "Danish house" are represented in Georgia, but in the future the network is planned to be expanded. "Danish House" keeps its image and quality for years and offers a wide range of modern and high quality products.
The company, founded in 1999 has been operating for more than ten years on the Georgian market. The company has gone through quite many stages of development from the very beginning to the present day. Its main activity is to import and realization of furniture, textile and various accessories from different European countries.
You will be able to collect 0.7 Unicard points for every 10 GEL spent in "Danish House".