VELO+ JOINED UNICARD NETWORK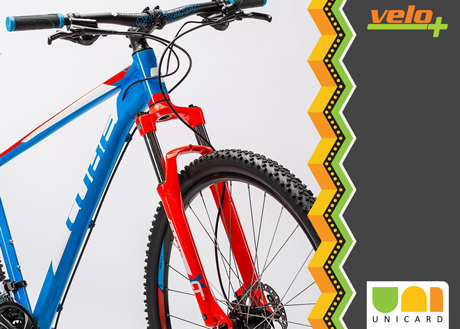 Bicycles and bicycle accessories selling chain store Velo+ joined Unicard network. It has been 5th year, since company supports healthy lifestyle in Georgia and organizes different types of corporate activities to promote bicycle based sport activities within the Georgia region.
● Velo+ officially presents worldwide brands like:
● Cube - German manufacturer of premium class bicycles;
● Ridley – Belgian manufacturer of elite bicycles, specially fitting highways;
● Continentaltires.com – tires manufacturing German company;
● Shimano - bicycles accessorizes and parts from Japan;
● Limar – helmet manufacturer from Italy;
● Compressport – Swiss company manufacturing stockinet outfits and items.
Unicard holders collect 1 point per each spent 10 Gel. Velo+ locations are: 11A Rafiel Agladze Street; 30 T. Abuladze street, Tbilisi, Georgia.