Smart Offers Discount to Unicard Holders for their Jubilees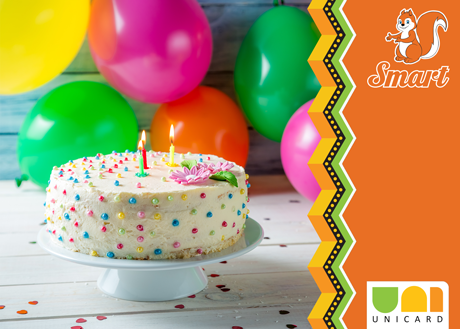 Smart offers discount to Unicard holders for their jubilees. Offer is valid 4 days prior the birthday and will be available till the end of the year.
Smart Retail is a daughter company of one of the biggest holding Wissol Group. Smart Retail was established in 2010 and since December it was open for the customers on D. Aghmashenebeli Avenue. Today, supermarket chain Smart has stores in Tbilisi and in different regions of Georgia. Supermarket chain Smart is focused on responding the customers' demands and is striving to provide them with absolute comfort.
Smart offers customers: Foodstuffs, cosmetics, household chemicals, baby care products, bakery products, etc. Smart is an integral part of Wissol Group and that fact guarantees its success.