PERMANENT DISCOUNT IN AVERSI FROM UNICARD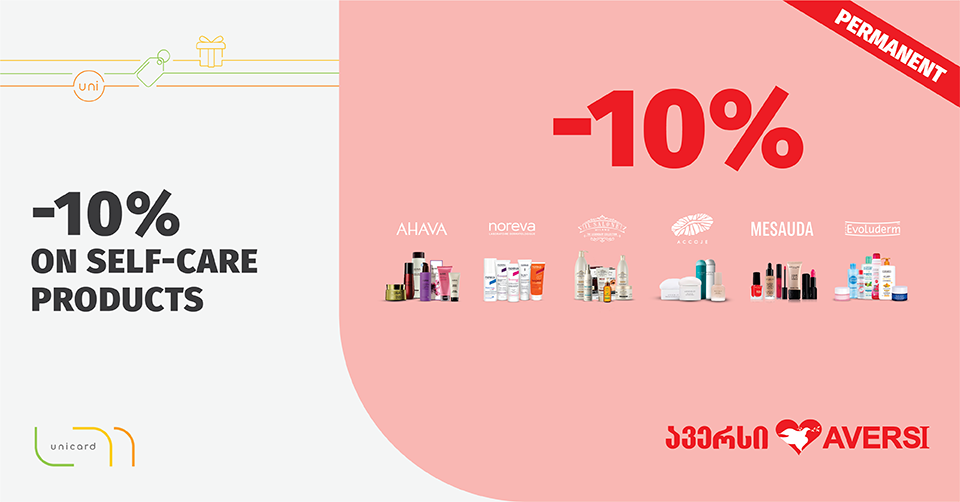 Swipe your Unicard at Aversi, get 10% permanent discount on up to 40 items of cosmetics and self-care products and collect UNIpoints.
Discounts apply to the following brands: Il Salone, Ahava, Doliva, Mesauda, Lacalut, Evoluderm, Beble, Beter, Bebest, Delia, Air-Val, Lobello, Pascal Morabito and Cameleo, Avené, Accoje, Alexandre Moon, Beme, Byphasse, Body Natur, Georg Bio Systems, Guudcure, Daymellow, Dermedic, Lilaroze, Malibu, Mille Fleurs, Nacomi, Naturaverde, Olea Color, Pikolo, Phytotea, Chikovita, Hygiene, Hillaire, Pharma hyaluron.
Get your card in Unicard, Spar, Ioli and Altaokey networks throughout Georgia.
If you have a card and you are not a registered user, simply register on the website www.unicard.ge or 2 555 222