Permanent discount in Vianor and G-Energy from Unicard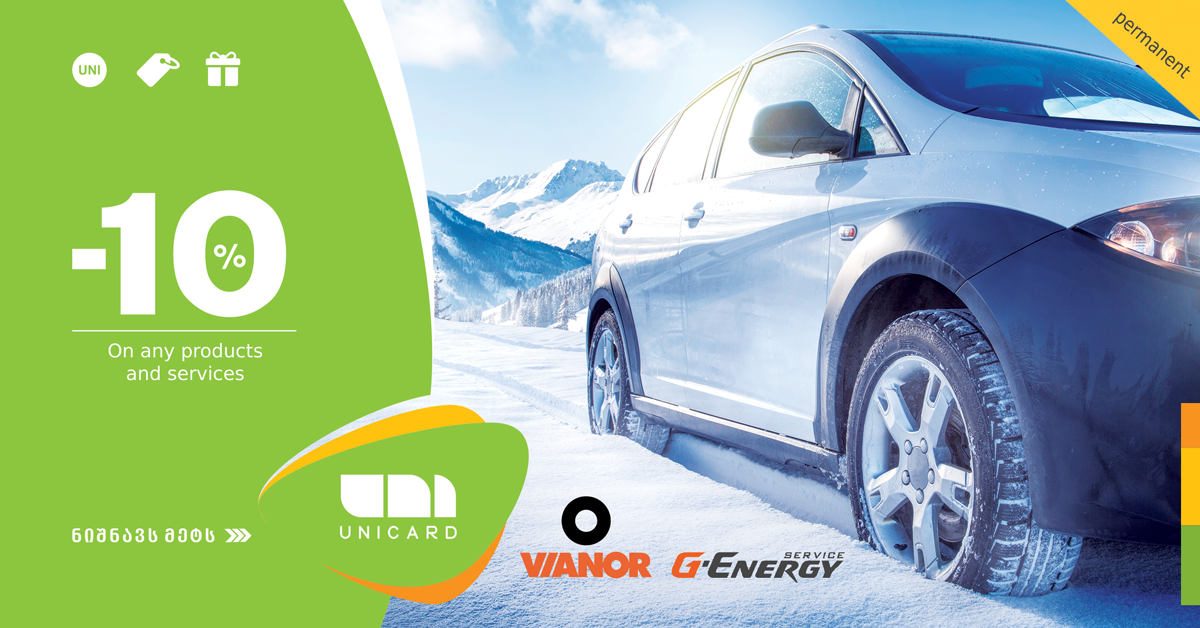 Swipe Unicard in Vianor and G-Energy and get permanent 10 % discount on any product or service.
Products / Services:
Vianor-tires, lubricants, filters, brake pads, accumulators, windscreen wiper blades, spark plugs, lamps, repair and replacement of running gear.
G-energy - engine oils, filters, tires, accumulators, brake pads and other express spare parts.
The offer applies to the following branches:
Tbilisi, Ketevan Tsamebuli Ave. # 71, opposite – Vianor
Tbilisi, Cosmonauts Embankment # 35 – Vianor
Tbilisi, Beliashvili # 125 – G-Energy
Tbilisi, Guramishvili # 41, opposite the electric locomotive factory – Vianor
Tbilisi, from Didube to Ksani Str. leading to embankment - Vianor