Add Unicard Visa card to Apple Pay and get a gift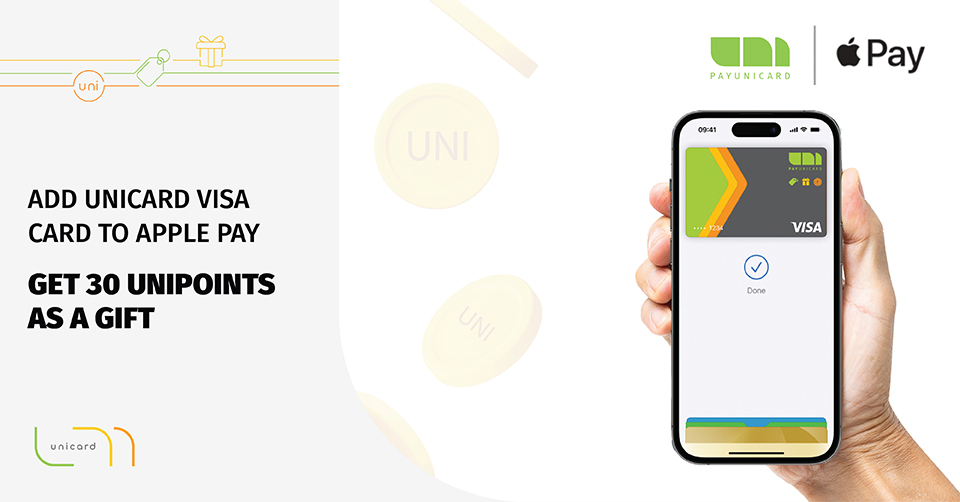 Nice offer for Unicard Visa card users.
Add Unicard Visa card to Apple Pay and receive 30 Unicard points as a gift.*
You can add a card both from Apple Wallet and PayUnicard application.
Apple Pay is contactless, easy and most secure way to pay. After adding PayUnicard Visa cards to your Apple wallet, you will be able to pay quickly and securely everywhere - in shopping centres, applications, websites and collect Unipoints at the same time.
See the link for detailed instructions on adding a card to Apple Pay
If you do not have a Unicard Visa yet, register and order online - payunicard.ge
*Unipoints will be transferred to you within 1 week of adding the card to Apple Pay, for adding
1 card at a time.
The offer does not apply to cards added before the start of the promotion (until February 22,
2023).