What are whitebit crypto-cards and how can we use them?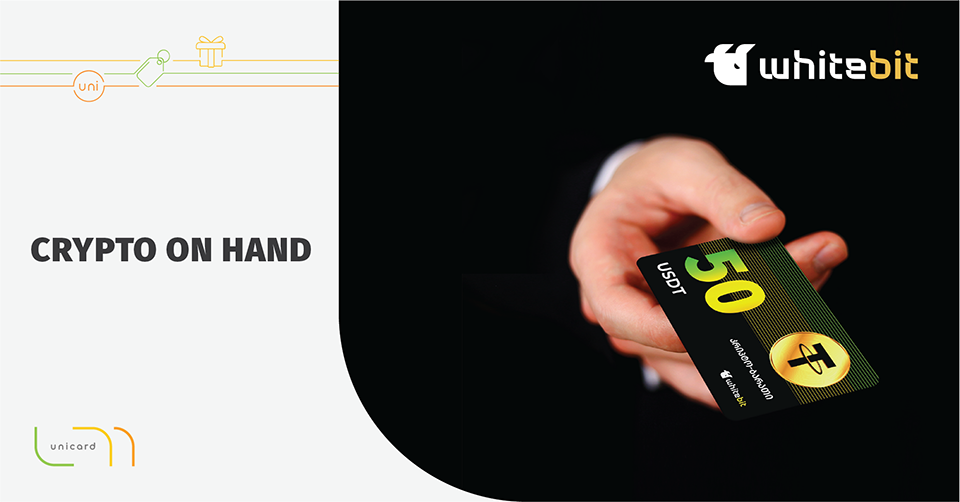 WhiteBIT, a member of the Unicard group of enterprises, is the largest cryptocurrency exchange in Europe with Ukrainian roots. It was given the highest security rating (AAA) by cer.live, and as a result, it has joined Crypto.com and Kraken as the top three cryptocurrency exchanges in the world.
Regarding the WhiteBIT crypto-cards themselves, they function very similarly to ancient "mono" cards: scratch and fill the balance!
Getting these crypto-cards is quite simple: just visit the well-equipped service center at Vazha-Pshavela street#71, purchase a crypto-card in the desired denomination (1, 5, 10, 50), enter the card code into a verified whitebit.com account, and USDT in the amount indicated on the card will be activated immediately. The rest of the actions are already up to you and your imagination. It appears that the advertising message's content has become more evident; to put it simply, you are actually purchasing cryptocurrency with cash for yourself or as a present for a recipient of your choosing.
For your information, WhiteBIT Georgia is the name under which it conducts business in Georgia. Users at the aforementioned service center are assisted by Georgian-speaking support staff. Additionally, you can contact Unicard's hotline at 0322555222 for more information. It should be mentioned that Unicard, the Georgian leader in the Fintech and loyalty markets, has indeed chosen the path toward cryptocurrencies after WhiteBIT purchased a sizeable share in the Unicard group of firms in February 2022. Unicard has the support of Visa and Mastercard during this venture.