Permanent discount for Unicard holders at DaVinci Dental Clinic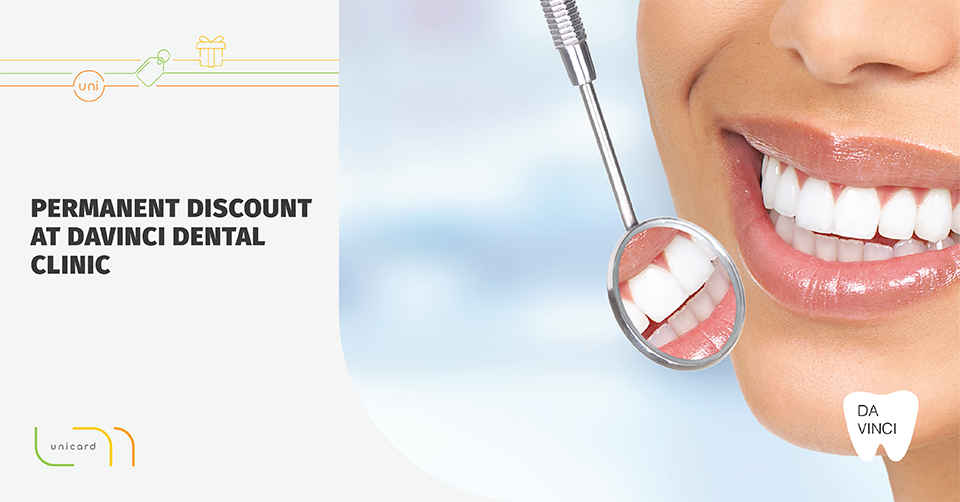 A new dental clinic "DaVinci"; has joined the Unicard network.
The new and modern clinic offers Unicard customers permanent discounts on professional teeth
cleaning and metal braces.
Use Unicard and get:
• Permanent 50% discount on professional teeth cleaning - 75 GEL instead of 150 GEL
• Permanent 40% discount on metal braces (price includes two jaws) - 840 GEL instead of 1500
GEL
"DaVinci" is a modern, newly opened dental clinic staffed by professional dentists with many
years of experience. It is possible to receive a full dental service in the clinic, with modern
equipment and compliance with all standards of sterilization.