Discount Up To 30 Tetri at Wissol Self-Service Stations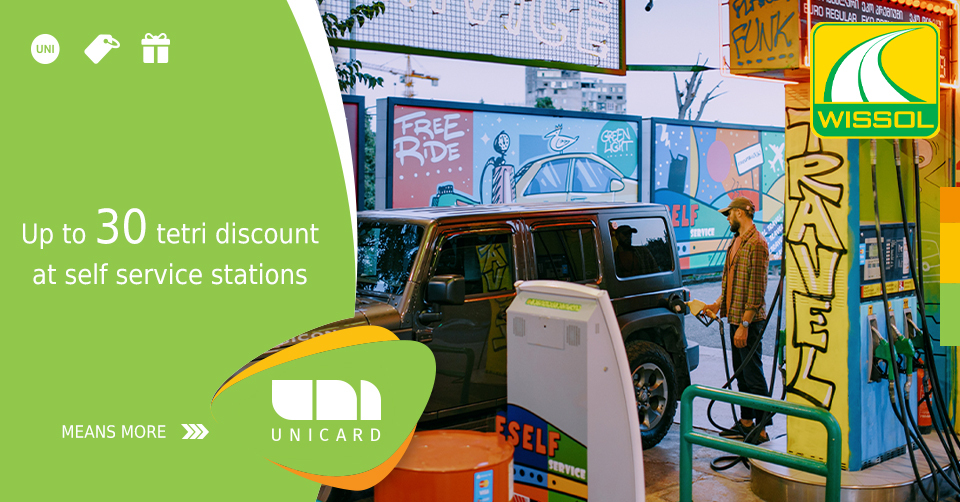 Did you know you can get up to 30 tetri discount per each liter of fuel when using UNIcard at Wissol self-service stations?
Fuel is 15 tetri cheaper at self-service stations, yet by using UNIcard you get additional 10 tetri discount on weekdays and 15 tetri on weekends! Self-service stations: Marshal Gelovani Avenue & 64 Javakheti Street, Varketili.