Unicard Shopping Festival in Tbilisi Mall is starting!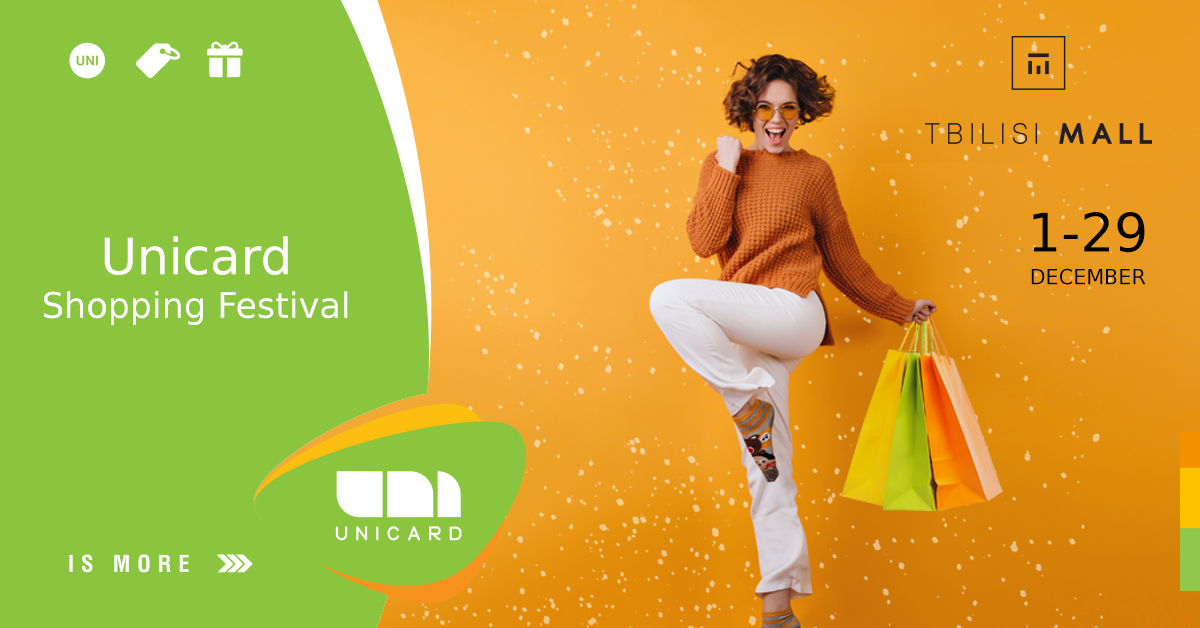 Tbilisi Mall will host the Unicard Shopping Festival from December 1 to December 29.
During the festival, anyone will be able to collect points, on every purchase, in any store on the territory of the shopping center.
The process of accumulating points is simple - the customer should go to Unidesk located in the central atrium of the Mall with a ticket received when buying at any store in the Mall, where he will get the corresponding points for the purchase. For every 100 GEL, you spend 5 Unicard points. It is necessary that the ticket provided at the desk be that day.
It does not matter if the festival participant has a card or not, after receiving a new card in the shopping center, if he wants, he can still get points on Unicard.
Points accrued within the Unicard Festival frames will be activated after the user has accumulated an additional 10 points on the same card at Unicard partner companies until January 15, 2020.
To activate the points, the cardholder should be registered in the Unicard system. Registration is available through the website - www.unicard.ge or the Call Center (+995 32) 2 555 222.
Have a nice shopping on New Year's Eve and collect Unicard points.