Spar is 5 years! Enjoy the special offers and get gifts!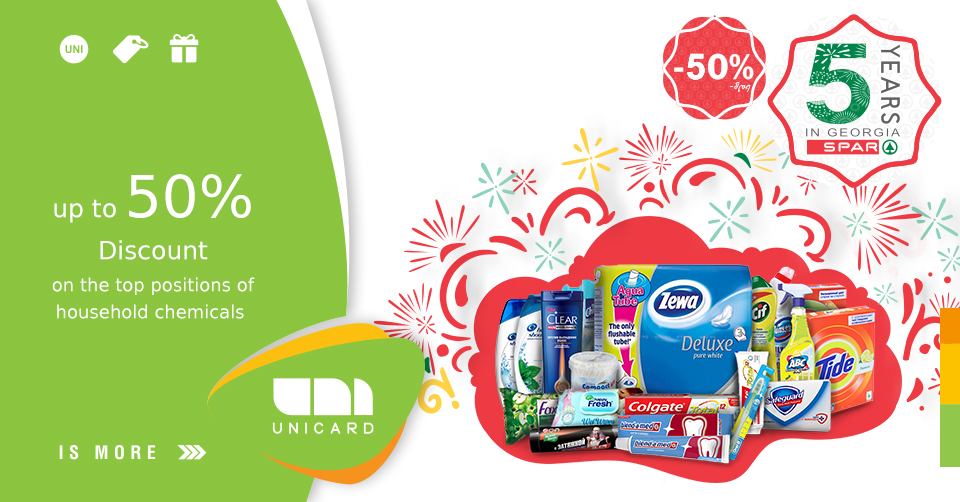 International supermarket network "Spar" celebrates its 5th anniversary in Georgia.
On the occasion of its birthday, from October 31 to November 30, customers will get unprecedented 50% discounts on top positions in various categories, which will be updated every Thursday at all Spar branches.
Unicard will award 50 active customers of Spar with 500 points.
To get a gift, customers have to collect the most points during the campaign at Spar Network.
From November 27 to November 30, 50% discount applies to the top positions of household chemicals :
Cleaner Domestos-3.99 GEL; Washing powder Tide-2.15 GEL; Shampoo Clear-4.49 GEL; Toothpaste Blend-a-med - 1,37 GEL; Colgate 100 ml. - 3.85 GEL; Soap - 0,39 GEL; Soap Safeguard 1,21 GEL.
Take advantage if discounts, be active and get gifts!