A gift from the French-Italian cafe "Apetisimo"!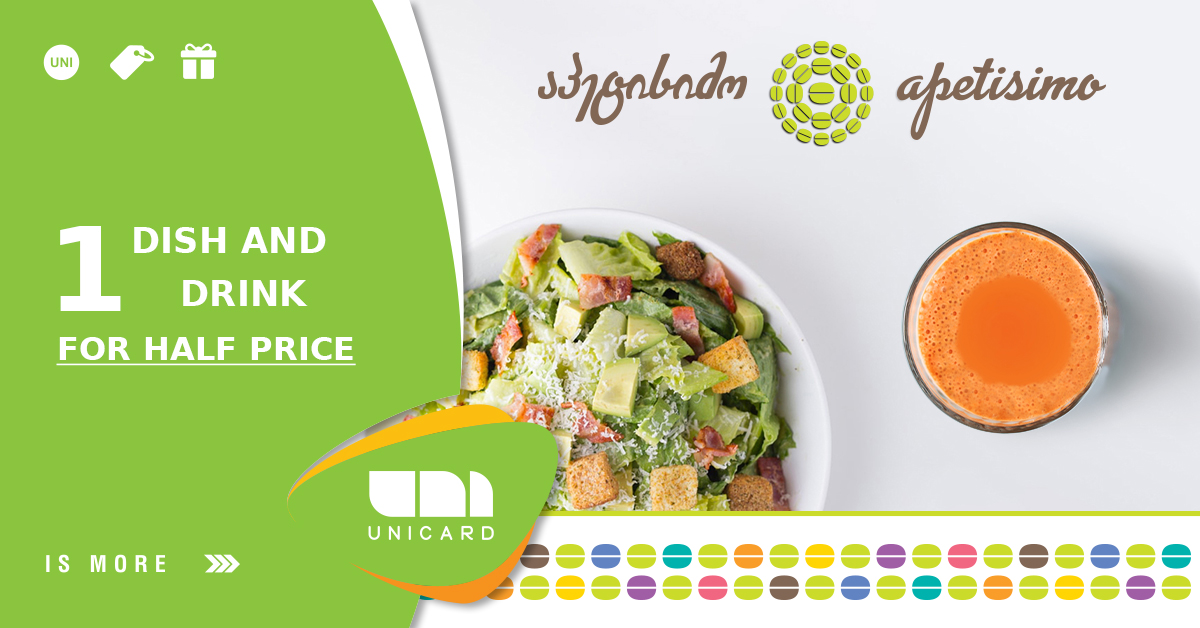 A gift from a new partner of Unicard, the French-Italian café Apetisimo"!
On the occasion of the opening of the cafe, get 50% discount on any one of the dishes and drinks, including July 15, without restrictions!
To get a discount, swipe Unicard, present your Unicard or take a card in the cafe!
Cafe "Apetisimo", which opened a few days ago, offers customers the best coffee, desserts, salads and sandwiches.
You can plan business meetings in the cafe and order the wine list.
Address: 11b, Bakhtrioni Str., Tbilisi