The Museum of Illusions in Tbilisi joined us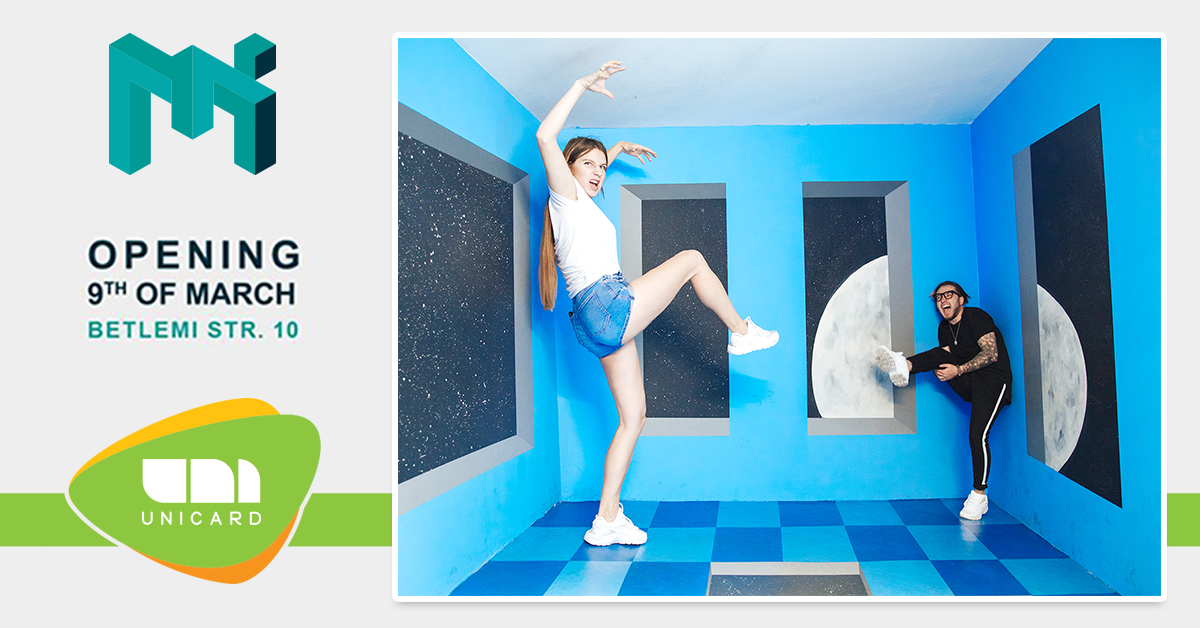 The Museum of Illusions opens on March 9 in Tbilisi. The museum is a partner of Unicard and along with impressive sightings, you can collect Unicard points.
Slightly reveal the veil in a magical, cognitive and confusing world of illusions, where varieties of impressions await you. Everything that you see here deserves your delight, because there is nothing like as it seems at first sight, especially in the Museum of Illusions.
Tbilisi Museum of Illusions is a social and entertaining space that will amaze all generations. This is the ideal place for having fun and new impressions with friends and family members. Not only children will love this place, but also their parents, young couples, grandmothers and grandfathers.
Address - Tbilisi, Betlemi Street # 9