A new partner of Unicard "House of Blacksmith" makes an offer for the customers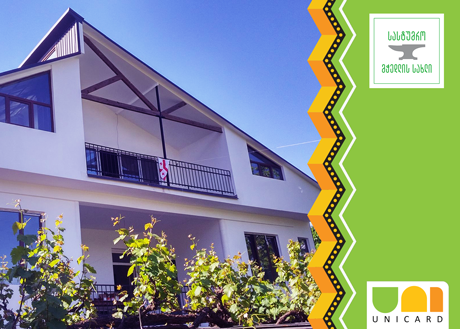 Our new partner family style hotel "House of Blacksmith" offers Unicard users up to 40% discount till September, with full service of the hotel.
The hotel is located in Surami, in the resort zone, with its own protected area in Zindisi Forest Park.
Cozy, healthy and ecologically clean environment, clean air that specific to Surami, food made with natural products. The hotel rooms are equipped with all necessary equipment and appliances.
The hotel territory is divided into recreation and entertainment areas, which will make the holidays more enjoyable and comfortable for both adults and young guests.
You can collect 1 Unicard point for every 10 GEL spent in "House of Blacksmith".
Address: Surami, Gocha Devadze str. # 6