A special offer from "Neo-Neo"!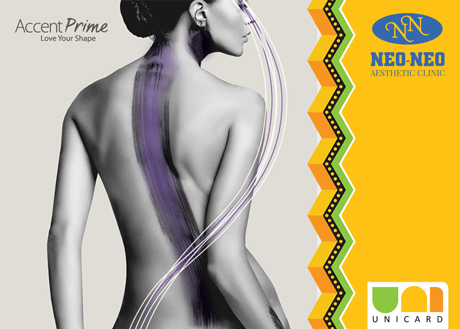 Aesthetic Clinic "Neo-Neo" offers 30% discount on anti-cellulite procedure, by means of an innovative Alma Accent Prime device for Unicard holders.
Achieve high standards of the world aesthetics, share the secrets of perfection and believe in miracles that occur only in the Clinic of perfection Neo-Neo. Cellulite is no longer an unsolved problem, especially when there is the greatest achievement of the 21st century in the field of aesthetic Alma Accent Prime.
You will collcect 1 Unicard point for every 10 GEL spent in "Neo-Neo".
Address: Bakhtrioni Street # 11