"Motorics" is in Unicard Network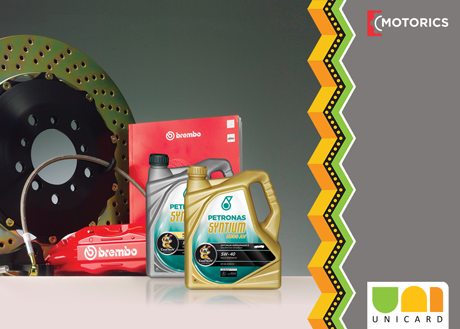 Motorics has been operating in the sphere of the automotive products since 2008 and is the official dealer of several international automobile brands in Georgia.
The main direction of the company: tires, oils and brake pads.
High quality brands are combined under the "Motorics" mark:
• Tires - Yokohama, Roadstone;
• Automobile engine oils – Petronas;
• Brake pads - Brembo, Pagid;
You can collect 1 Unicard point for every 10 GEL spent in "Motorics".
Address: Dighomi, Agmashenebeli Alley, 20 km