Aversi Network joined Unicard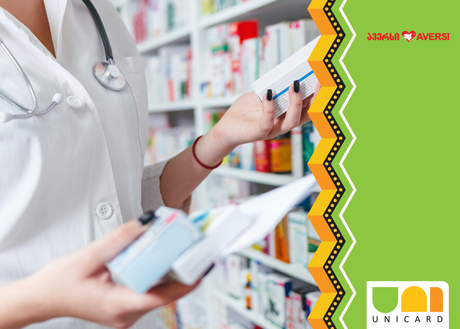 The largest Pharmacy Network "Aversi" became Unicard partner. Unicard holders will get points when purchasing any products.
Aversi is represented by 233 pharmacies throughout Georgia.
For more availability, "Aversi" presents the analogues of medicines at different prices –so-called "Generics"'s wide selection that differ only from price and not quality of their foreign analogues.
Network advantages are high quality medications, low prices and qualified pharmaceutical services.