"Techno Shop" joined Unicard Network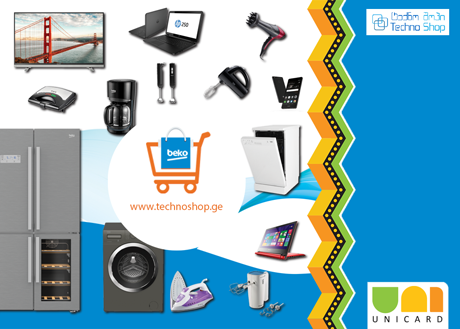 Online shop of household applianceswww.technoshop.ge became a partner of Unicard. "Techno Shop" is Beko's online shop and has been launched in the commercial market since 2016. The online shop allows customers to purchase at low prices products from Beko, Blomberg, Sunny, Grundig, Esse and King, as well as gift vouchers.
You can also purchase techniques on credit in "Techno Shop".
Register at www.technoshop.ge to collect Unicard points and when registering, fill in your personal information, indicate your Unicard number in the relevant field. Already registered users can add Unicard number to their personal data.