MOBILE APPLICATION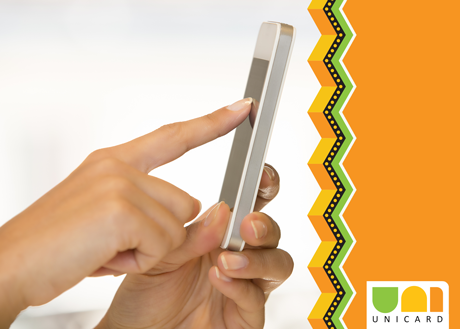 Since January 2017, special offer of 20% more points on virtual card will be over and the points' accumulation on plastic card will occur in the same way. Unicard holders using mobile application collected 20% more points on virtual card within 1 year. As a result, more than 10 000 people accumulated more than half a million points on virtual card.
Since 2015 points' collection and redemption via virtual card is available directly from mobile phone. The card appears in mobile application after authorization process is undergone.
Unicard mobile application enables different services:
● Point's redemption via virtual card;
● Location service that helps to find where to collect points;
● Track your personal transactions and check your balance;
● Select gifts and order online;
● Receive news and special offers.
Those who does not hold Unicard card still can generate virtual Unicard. Virtual Unicard is applicable in Supermarkets chain Smart, Ori Nabiji, Spar; in drugs stores GPC.
Another useful function of the mobile application - location service enables customers to find points of collection around their current location. This way partner companies from Unicard network are more visible and it helps to collect points via plastic card in more than 3 500 points.
The mobile application is free to download and smartphone users can install it from Play store or App Store.