NUGBARI JOINED UNICARD NETWORK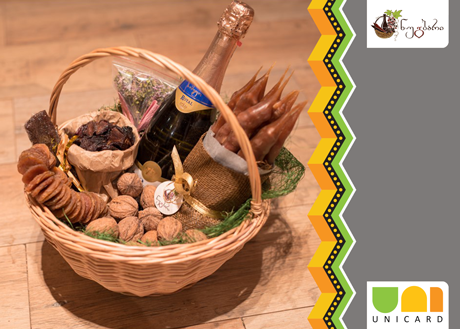 Nugbari, the brand of Georgian national sweets, has become a partner of Unicard. Nugbari combines household farm factory in Tsnori and shop fitting showroom in Tbilisi. National sweets are prepared from ecologically clean products by traditional methods. The company offers its customers the wide choice of healthy Georgian sweets: 20 varieties of Churchkhela, Chiri and nuts.
Nugbari is located: Tbilisi, Nikoloz Berdzenishvili St.4. You will collect 1 point for every spent 10 GEL in Nugbari.