GET DOUBLE POINTS ON WWW.VIPSALE.GE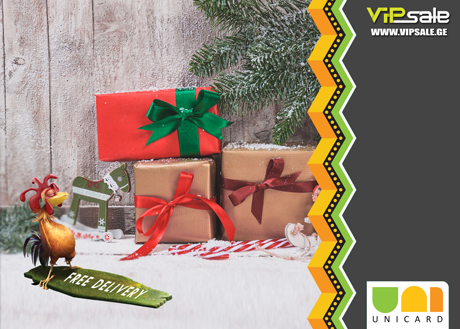 Vipsale.ge offers Unicard holders double points. A varied choice for Secret Santa's gifts starts from 5 GEL and including December 31 purchasing any product cardholders will collect 2 points for every spent 10 GEL.
www.vipsale.ge is a website which offers its clients exclusive proposals of the products by different companies for individual or group purchases. With the help of Vipsale.ge customers can get any product and service for unbelievably low prices.