HOUSE OF WALLPAPER HAS BECOME A PARTNER OF UNICARD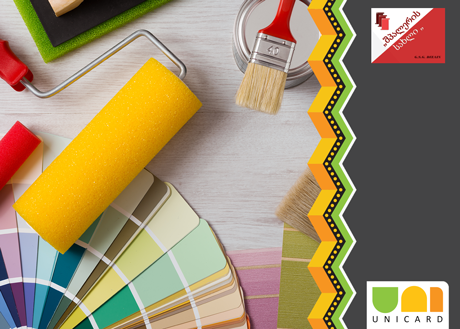 House of Wallpaper joined Unicard network. Shop was set up in 2015 and it offers customers the wallpapers of the best quality. There is a wide choice and 3700 denominations of wallpapers in House of wallpaper; the price begins from 6 GEL. Customers can choose and purchase the high-quality varnish - paint as well. The store provides free delivery of purchased products.
ZAMBAITI PARATI, VERSACE, TRUSSARDI, MURELLA, A.S CREATION and others are presented in House of wallpaper.
Unicard holders collect 1 point per each spent 10 GEL.
House of Wallpaper is located: Tbilisi, 63 Kakheti Highway.