COLLECT TO WIN CAMPAIGN WINNERS REVEALED!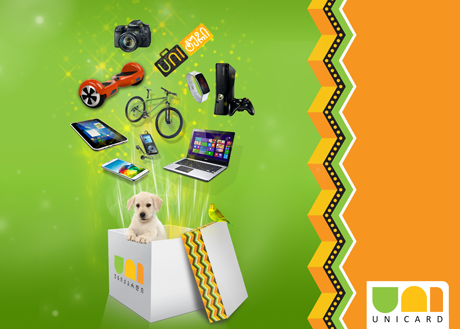 On 15th of November Unicard revealed winners from COLLECT TO WIN campaign. Prize pool about 400 gifts was shares between 790 winners put of 20 000 participants with 79 000 tickets. Grand and major prizes to be awarded to winners at Unicard service center till the end of November.
From September 15th till 31 of October each participant had chance to win one from 400 gifts - laptop, journey, bicycle, hover board, cell phones, fitness/gym/pool vouchers, fuel talons, domestic animals, etc. On minimum 30 GEL purchase Unicard holders were automatically sent campaign ticket codes via SMS. Ticket codes activation was available within the same month period via webpage, text message, our call center (+995 32) 2 555 222 or visit Unicard's service center (71 Vazha-Pshavela ave.; 0186 Tbilisi, Georgia). Moreover, Unicard holders were able to join campaign by point's redemption, whereas 9 points were equal of 1 already activated ticket.
Winners revealed in sequence, each 100th ticket was lucky.
Please, check detailed information.