PEPELA CELEBRATES 10 YEAR ANNIVERSARY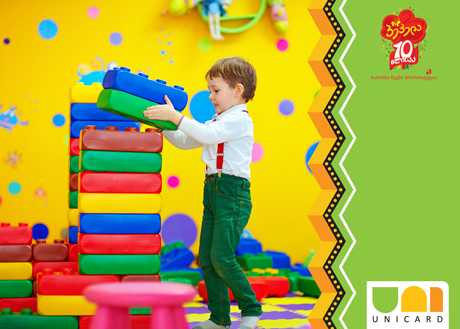 Toys retailer Pepela celebrates 10 year anniversary and offers double points on any purchase plus 15% discount till13th of November.
Toy store chain Pepela was set up in 2006. The first store opened at I. Abashidze St. N2, near Mrgvali Baghi. Now it has 8 stores in different locations. There is a big variety of the European brand toys and books for children at Pepela.
High quality brands presented within the store chain are in accordance with EU standards.
Unicard holders collect 2 points per each spent 10 GEL during the campaign period.