"CHILDREN'S LETTERS" – UNICARD TOGETHER WITH ITS CARDHOLDERS MADE TRUE WISH OF 9 YEAR OLD NATIA BUTSURADZE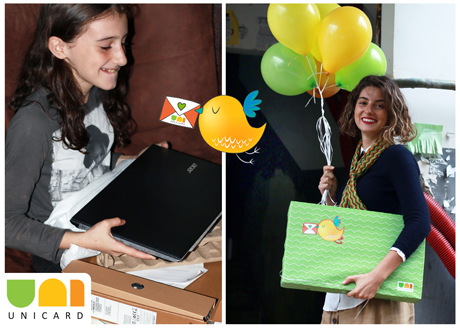 "CHILDREN'S LETTERS" – First donation made to 9 years old Natia Buthuradze. She received desired laptop.
"CHILDREN'S LETTERS" is the charity project by Unicard. Unicard holders can join the project and together with the company make true wishes of socially disadvantaged children. Letters written by children are available online www.unicard.ge/en/charity
Join Unicard's social responsibility project, donate and make your own charity.