Special Offer Exclusively to Unicard Holders from Steakhouse N1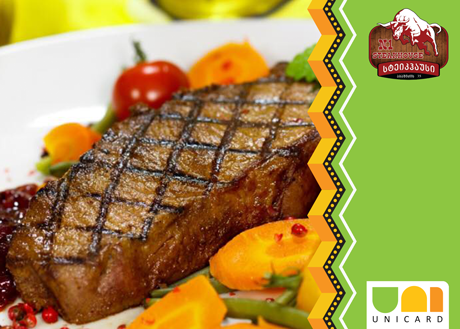 Restaurant Steakhouse N1 makes special offer exclusively to Unicard holders – steaks from high quality meat with side dish and sauce only for 20 GEL. Reserve table to get offer.
Restaurant offers variety of choice; cuisines from around the world are presented in menu which is mainly oriented on steaks. Best quality meet is produced locally; however American BLACK ANGUS steak is also available. Friendly atmosphere and live music at Steakhouse N1 creates best moments to taste steaks with Georgian wines.
Steakhouse N1 is located in Tbilisi on 35 Abashidze Street. Unicard holders collect 1 point per each spent 10 GEL.