Get Double Points on Air Conditioner Purchase at Aray Tomorrow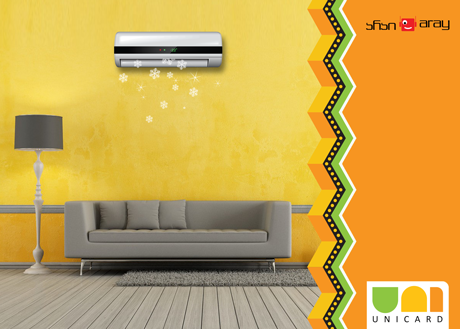 Array Tomorrow offers double points on Unicard when cardholders buy air conditioner till August 10. Air conditioners purchase is possible with installments terms, without first installment by starting paying out money in 10 month after purchase.
International company Aray Tomorrow entered Georgian market in 2006 and since then it has been successfully evolving. Today, besides Georgia, Aray Tomorrow has stores in the United Arab Emirates and Armenia. Georgia operated chain imports and sales products manufactured by European, Asian and American brands. Aray Tomorrow is an official representative and supplier of LG Electronics in Georgia. The company offers its customers high quality, durable technology for affordable prices, followed with the longest term warranty.
Unicard holders collect 0.5 points per each spent 10 GEL at Aray Tomorrow; during the offer points will double purchase of airs conditioner.