Yakudza Sushi Bar Joined Unicard Network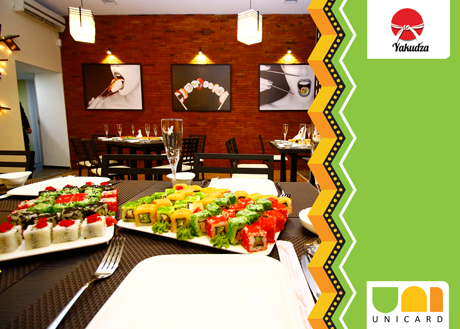 Yakudza Sushi Bar joined Unicard network. Yakudza Sushi Bar customers are offered Japanese and Italian traditional dishes. Moreover, delivery service is also available and those who starving to eat Yakudza food can order it and receive in a short time.
Yakudza Sushi Bar is located in Tblisi, 14 Kekelidze Street. Unicard holders collect 1 point per each spent 10 GEL.