Extra Points for New Card Holders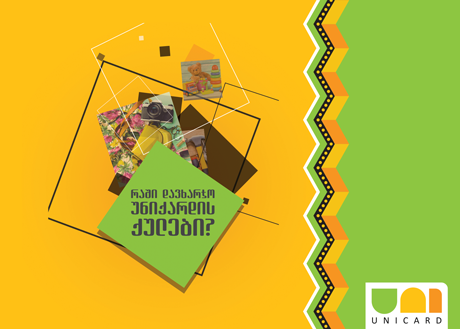 New card holders are offered extra points on Unicard in case card is activated from May 1 till May 31. To get extra 50 points customers have start collecting straightly in May and in sum spent over 100 GEL. After meeting all requirements registration should be done with the assistance of our call center operators or via our website www.unicard.ge .100 Gel should be spent within one month after first transaction.
Unicard holders collect loyalty points when shopping at our partner's network. Collected points could be redeemed into different services/items available from online catalogue. Moreover collected points could be exchanged into products in Supermarket chain Smart, Spar, Foodmart, Ioli.
New Unicard could be received in our service centers or in our partner companies like Smart, Ioli, Spar and Foodmart.