BOHEMA OFFER FOR BIRTHDAY PERSONS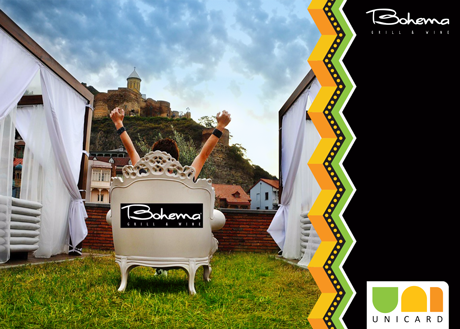 Unicard holders are offered double points rewards while celebrating birthday at Bohema restaurant. Offer starts on April 25th and is to be valid till May 25th. Offer is active within 10 day even after birthday person's real birth date. The only requirement to get double rewards is that bill amount should be at least 300 GEL or more.
The grill-bar concept restaurant with beautiful view on old Tbilisi offers guests Georgian and European menu. Bohema guests can enjoy delicious steaks and wines.
The restaurant is located in the center of an old Tbilisi, Abanotubani, 11 Ioseb Grishashvili str. Unicard holders collect 1point per each spent 10 GEL.