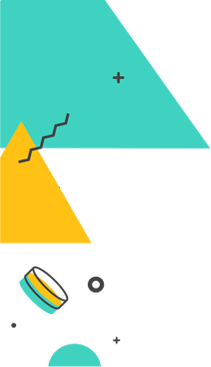 Facilitate collecting points
during online shopping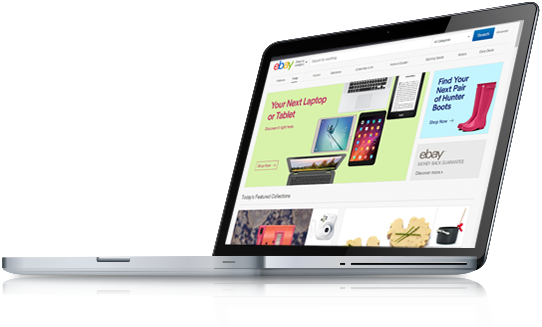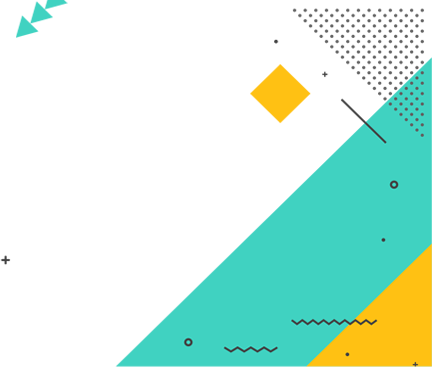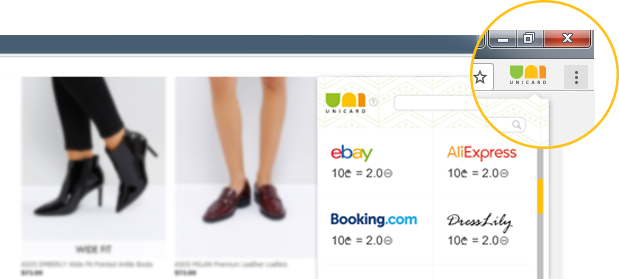 After Uno installing just once click the button, you will be able to see a complete list of online stores or find the online store you want.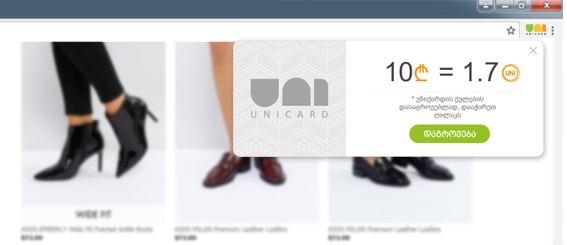 During online shopping, Uno will always remind you about collecting Unicard points and only one click on the button collect - and you can activate the accrual of points on Unicard, without clearing cash and cookies.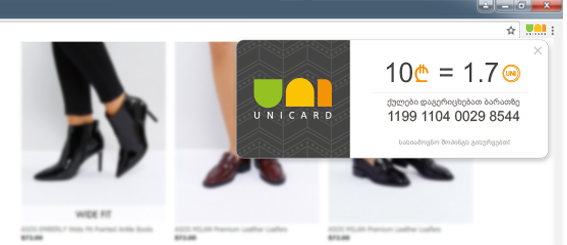 The activated button means that the points will be credited to the specified card.
*
Please pay attention that points will be credited only when shopping at Unicard partner
online stores.
Note that
the online shopping cart should be cleaned.