3198
1599
POINT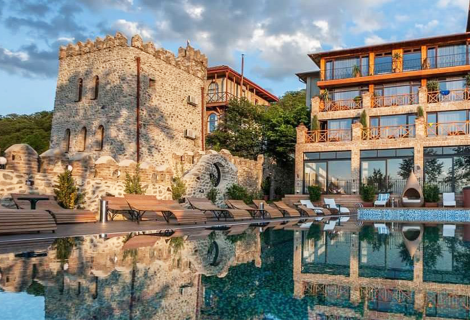 Unitour To Chateau Mere
The cost of the tour involves: apartment for 2 persons for one night and 2 days with breakfast;
Check in: 15:00; Check out: 12:00;
Ordering of tour is possible 14 days before taking trip;
It's possible to order tour for other persons;
Cancel of booking is possible not less than 7 working day before taking a trip, if you want to not lose penalty points. In other ways bonus points don't return.
Important Information:
1. UNITOUR Advertising Term
UNITOUR represents UNICARD's advertising product in regard tour is accessible for those users who in writing form give consent to order UNITOUR at an easy point in exchange for taking part in marketing activity. After ordering tour user is obliged:
Confer a right to UNICARD on publication of UNITOUR's information in any form; Delivery of travelling photography materials to UNICARD; Confer a right to UNICARD on publication travelling photo material by the advertising-marketing channels (web-page, web-banner, TV-radio broadcast, advertising clips);
2. Please take on advance, that from the moment of ordering the tour it is impermissible to make any kind of changes.
3. The cost of UNITOUR depends on exchange rate of national currency and also on the tour season. Places for tour are limited.