LA BELLE SPORT OFFER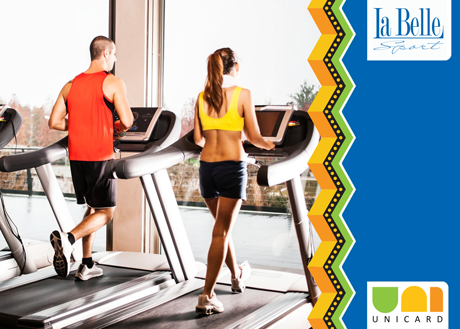 Unicard holders get special offer from La Belle Sport - till the end of 2016, customers can get GYM voucher for 49 GEL, fitness trainer consultation, endocrinologist consultation and points on Unicard.
La Belle Sport room is headed by the professional, originally from Israel, who has huge experience in instructors' training. He is a certified member of Israel and Japan Karate Federation.
La Belle Sport is located in Tbilisi, 2 Nikoloz Kipshidze str. Unicard holders collect 1 point per each spent 10 GEL.